Transported Audio is a one-stop shop for all your post production audio needs. 
We are a team of fast, creative, detail-oriented storytellers.  We pride ourselves in taking on groundbreaking content with a positive, can-do attitude no matter the circumstances.  
Some of our most frequent clients include Prime Video, Netflix, Hulu, FX, NFL Network, EA and PlayStation.  We are a scaleable team that can ramp up or down to suit the needs of any project.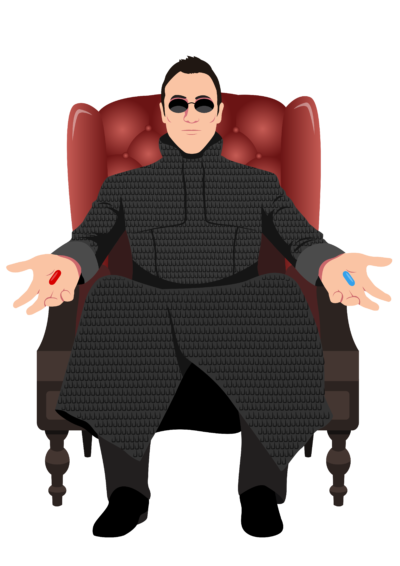 Founder & CEO
Eric is a Supervising Sound Editor with over twelve years of post production sound experience.  He specializes in crafting rich, dramatic mixes for Netflix, Amazon, Disney, E3 trailers and Super Bowl commercials.  He has been an Adjunct Professor at USC's School of Cinematic Arts, and is on the MPSE Board of Directors, where his work has been nominated for five MPSE Golden Reel Awards.
After graduating with an MFA from USC's School of Cinematic Arts, Eric's audio career began at Electronic Arts, where he mixed over twenty trailers for Mass Effect, Dragon Age and other AAA studio titles.  He also designed and mixed interactive audio, where he edited, implemented and mixed thousands of sounds for Command & Conquer (2013).
Eric then moved to narrative post production sound, including becoming the Supervising Sound Editor for Rainbow Brite (2014), an animated series produced by Hallmark Entertainment.  He has since worked on hundreds of commercials, branded content videos, network TV shows, films and video game trailers.  He's been the lead re-recording mixer on broadcast content for the NFL Network, Star Wars properties, Warner Bros, 20th Century Fox, Lionsgate, PBS, HGTV, Mattel, Amazon, Netflix, EA and Disney.
Thanks to his extensive background in film, Eric prioritizes story and dramatic stakes above all else.  He aims to give every project emotional context, weight and resonance.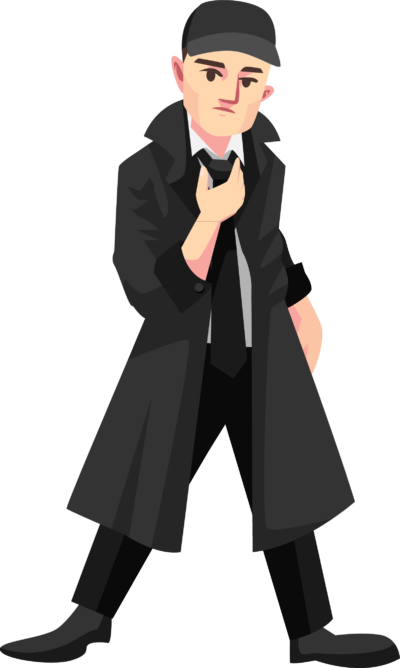 Senior Re-Recording Mixer
Austin is an audacious sound editor and mixer from Los Angeles. Writing and recording music at an early age opened his eyes to the glory of sound creation.  While forever a musician, Austin began obsessing over the sound choices in There Will Be Blood and Game of Thrones.
A chance meeting jump-started his sound career – legendary Sound Supervisor Scott Hecker was having dinner at the restaurant where Austin was bartending.  Austin immediately recognized him from behind the scenes videos about his favorite films, and Scott was quick to take him under his wing.  
As he sank his teeth into post production sound, Austin began editing and mixing independent features such as The Funeral Guest and Summer of 8 as a team of one.  He learned quickly on the job, covering a wide variety of genres, languages and scopes of films.
Always committed to pushing the limits of his comfort zone, Austin has more recently been mixing TV commercials and web spots. He not only welcomes new challenges, he craves them in an endless hunt for auditory satisfaction in the world of media.
Austin brings a limitless desire to push his abilities and experience to every new project.  His ears are wide open for whatever project is just around the bend.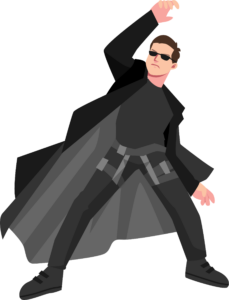 Senior Sound Editor & Producer
Christopher began his audio fascination from recording music with his band in high school.
As his interest in music production grew, Chris ended up taking a Sound Design class during his time at Boston College as a way to gain a different perspective on audio. This class changed everything for him, leading him to apply to graduate school at USC's School of Cinematic Arts, where he earned his MFA.
Chris has edited and mixed several projects that have premiered and won awards at a multitude of festivals, including the Student Academy Awards, Tribeca Film Festival, and SXSW.
Always excited to learn new tricks, Chris welcomes any challenges a project has to offer.
Head of Music / Lead Composer
Daniel is a Los Angeles based composer for film, television, commercials and all other visual media.
Daniel began his career studying music composition, production, and songwriting at Musicians Institute in Hollywood, CA. He writes in a wide range of styles, covering everything from intimate acoustic to modern cinematic, but has a strong passion for trailer and advertisement music.
Early in his career while scoring student films, Daniel trained under accomplished film composer Andrew Gross. After expanding his skill set and knowledge, Daniel began writing music for top networks including Fox, ABC, NBC, CBS, A&E and Discovery. Since then, he has earned more than 75 credits working on a wide range of commercial projects including recent feature films for Netflix, Amazon, Vudu, and Lionsgate.
Daniel is thrilled to be a part of the Transported Audio team and loves the challenge of finding and creating unique musical sounds to bring to each and every project.

Paul is a sound editor and designer with fifteen years of experience in post production sound. 
After completing the USC School of Cinematic Arts' MFA program, Paul embarked on a career in game dialogue editorial and mastering.  Some of his notable credits include Metal Gear Solid V, Star Wars: The Old Republic, Uncharted 4, Call of Duty: Modern Warfare, Ghost of Tsushima (MPSE Golden Reel Award Nominee), and also foley editorial for God of War: Ragnarok (Gold Reel Award Winner).  Prior to joining Transported Audio full time, Paul was a game dialogue editor for Formosa Interactive, Soundelux Interactive, Pacific Audio Post and Technicolor Interactive.
Outside of game dialogue, Paul has worked on a large variety of projects, including the Sundance Film Festival feature film Escape From Tomorrow, Rocket Jump's episodic series Video Game High School (Golden Reel Award Nominee), 5 Second Films' gratuitous horror comedy Dude Bro Party Massacre 3, and a haunted house experience for American Horror Story.
While his background is in film, Paul quickly found that his meticulous and detail-oriented approach to editing lent itself well to game audio. In addition to his high profile game dialogue work, Paul has designed the sound for independent games including Star Trek: DAC and Microbot.
Paul is most happy when his sound work affects the listener in both subtle and dynamic ways, and he is excited to bring that approach to Transported Audio!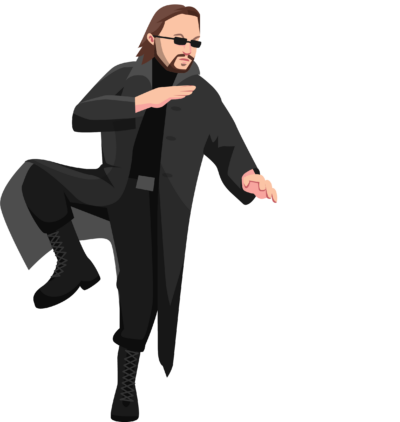 Re-Recording Mixer and Lead Engineer
A 16-year veteran of the sound industry, Rob has worked in music, film, television and advertising.
Rob started his journey in music production, working as a live engineer, and then later as a recording and mix engineer. He quickly discovered a love for film post production, specifically in sound editorial and mix, and decided to pursue a career in post. He hasn't looked back since.
Most recently, Rob worked at 740 Sound for 8 years, where he served as a Re-Recording Mixer, Sound Supervisor, and Chief Engineer.
Rob is excited to be in the Transported Audio family and to add his skills and experience to our talented team!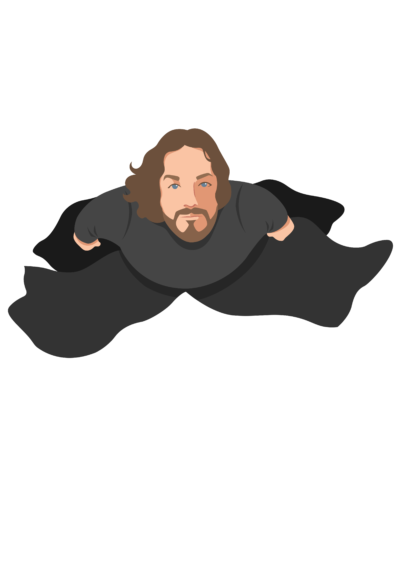 Eric's sound journey began in an old unfinished basement in upstate New York. While playing in a band, he realized they had no way to record themselves, so he took it upon himself to learn how to record.
Eric branched out to Film, TV, and Game sound while attending DePaul University in Chicago, eventually earning his M.S. in Film/TV: Sound Production. During his schooling, he was still heavily involved in music production, recording original music with a friend for a record label in the Netherlands.
Since moving to Los Angeles, Eric has engineered game dialog recordings for several AAA games across multiple studios. He has also worked on a plethora of indie films, and his work was featured at the Black Harvest Film Festival in Chicago.
Eric is extremely excited to be on the TA team and looks forward to all the unique opportunities ahead.

Kevin is a sound designer with years of experience in TV, Internet videos, games and theatrical films. He combines his education from USC's School of Cinematic Arts with a love for improvised, self-taught techniques.  His work has earned two MPSE Golden Reel nominations. 
Kevin has supervised the sound for over one hundred short films for YouTube channels including RocketJump, CorridorDigital, and EpicMealTime, as well as videos for Key & Peele, Jimmy Kimmel and Conan O'Brien.  He has taken the lead on sound for brand collaborations for Mad Max, Resident Evil, Metal Gear, Far Cry, and Kingsman: The Secret Service, and for game trailers for Mass Effect, Abzu, and Titanfall.  He has also worked on episodic TV series such as Video Game High School and Ubisoft's The Division.
Additionally, he teaches sound for RocketJump Film School, which offers free online film education for up-and-coming filmmakers through videos, podcasts, and community interaction.  He is also the Head of Sound Department at RocketJump.
Kevin enjoys crafting unique sounds rich with character, drama, and credibility.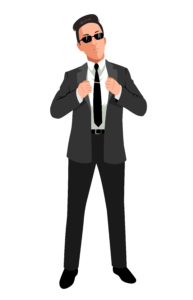 Music Composer, Arranger & Copyist
Composer, multi-instrumentalist, and arranger Gabriel de Leon has always been considered to be one of the brightest Malaysian musicians around. Now based in Los Angeles, he has had experience in performance, production, composition and arranging. He has incorporated all the elements of his musical experience to make him a Swiss army knife in the music industry, writing music for film, video games and TV, as well as performing on the big stage.
The variety in his work has led to numerous opportunities in all corners of the music industry. He has performed and recorded with numerous jazz, rock and classical artists around the globe (David Fiuczynski, Tony Succar, Arnie Roth). Gabriel's passion in composition roots in orchestral compositions (namely Tchaikovsky's Pathéthique Symphony), and since he is primarily a drummer, includes captivating rhythms in the mix. The diversity in his portfolio has allowed him to offer something unique and fresh to the industry.
Since graduating from Berklee College of Music in Boston, MA, he has had original compositions and productions played on radio and on TV ranging from his native Malaysia (Hitz.fm) to Germany (DMAX). For various concerts during his time in college, he has arranged music for different genres for a wide collection of ensembles, including pop, electronic, samba, salsa and rock. He also currently writes for production libraries, Droid Mafia (Boston, MA) and Endless Noise (Santa Monica, CA).
Gabriel strives to make a meaningful impact on people through his music. He is stoked to collaborate with the rest of the team at Transported Audio!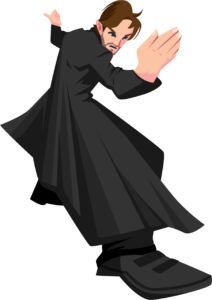 Ryan is passionate about three things: sound, The Beatles, and David Fincher movies.
Originally from Williamsburg, Virginia, he began writing and recording original music in a makeshift studio he built in his room. It was during those late hours recording that he fell in love with creating his own sounds.
Ryan earned his MFA from USC's School of Cinematic Arts, where he was the first student to mix multiple projects in Dolby Atmos and 7.1 Surround Sound. His Dolby Atmos work spans multiple genres, from action-comedy to musicals to period drama films. Ryan has edited and mixed projects that have premiered at the Tribeca, Austin, and Cannes film festivals. Additionally, he currently teaches an advanced sound course at California State University Northridge on industry standards for production sound recording and sound editing.
As for those three passions?  His favorite sound is rain, favorite song is "Help!" and favorite movie is "The Social Network".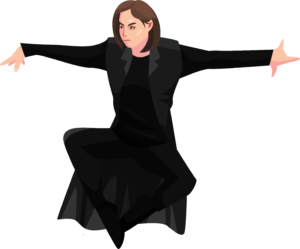 Cabba Jiaxuan Cai is a bilingual sound editor born and raised in Hunan, China, and divides her time between her home country and Los Angeles.  She has an MFA degree from the University of Southern California's graduate film and television production program.
Cabba began developing and honing her craft from a young age, inheriting her love of filmmaking from her father who works professionally in the China industry. She obtained a BA, majoring in Film Sound, from the Beijing Film Academy, one of the most esteemed film schools in Asia.
She loves the visual and aural elements of film as a medium for storytelling and hopes to continue sharing stories that move her. She wrote, directed, and did sound design for her first short film Mobius (2016), for which the China Society of Motion Picture and Television Engineers bestowed upon her the First Prize in the Sound Academy Awards. After graduating from college, she worked as a sound editor and post supervisor on feature films, television shows, and web series in China. In her three years at USC, she performed the dual roles of editor and sound designer on several award-winning shorts, including Breaking and Entering: Women of the LAPD (2019), Go! Go! (2019), Unfinished Lives (2020), Ripple Effect (2020).
Cabba is thrilled to join Transported Audio and loves facing new challenges every day!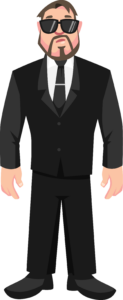 Josh Moore is a Sound Editor hailing from Tallahassee, Florida. He grew up playing music in his dad's bluegrass band, as well as multiple punk bands.
Josh's early experiences playing the viola, guitar and bass drew him to recording and eventually Missouri State University, where he received a BS in their Electronic Arts Audio Studies program.
After taking a film editing class at MSU, Josh fell in love with filmmaking and specifically sound editing. He worked on three award-winning student films.
Josh loves working in contrast, designing big impactful sounds one moment, and creating delicate, immersive design to heighten someone's psychological state the next. He firmly believes that the story drives everything, informing every creative decision he makes.
Josh aims to push boundaries and learn from every project he has the great fortune of working on.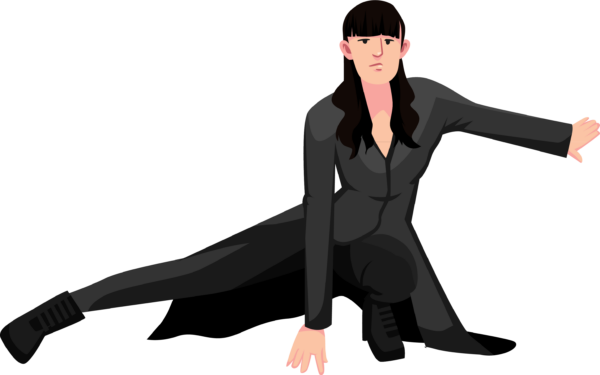 Audrey is a passionate, decorated Sound Editor and Producer with a wealth of experience.  Nothing is more fulfilling to her than creating unique, rich soundscapes for narrative films, documentaries and interactive media.  Her work has been nominated for two MPSE Golden Reel Awards, a CAS award and has won two Student Academy Awards.
Audrey received her bachelor's degree in Sound Engineering at the University of China.  She found her true calling in a semester abroad when, while at the famous Fox Theater in Westwood, she heard the sound of the THX Logo in Dolby Atmos.  Audrey was absolutely floored by all of the audible details and immediately knew that she wanted to pursue sound design as her career.
After graduating, she spent a year and half working in TV, News and the Film industry in China before fully pursuing her passion for sound design at the University of Southern California in Film and Television Production.
While pursuing her MFA degree at USC, Audrey was a teacher's assistant for three semesters.  She mixed award-winning short films and documentaries at USC, including Wash and Crush, Love & Loss.  Audrey strove to discover new techniques and philosophies by constantly working on projects, even when not required to for credits.  After long days of classes, she edited and mixed independent feature films at night, including The Last Three Days, Voodoo Macbeth and To Us From Us, which earned over 16 billion views after being releasing on Iqiyi, the most popular streaming service in China.
In her free time, Audrey enjoys discovering great food, especially when she's able to cook it herself.  If you need a list of go-to restaurants in LA or in Beijing, ask Audrey!

Richard is a self-proclaimed sonic Swiss army knife. He has been a Sound Supervisor, Re-Recording Mixer, Sound Designer and Dialogue Editor. He has worked on Feature Films, Scripted and Reality Television, Trailers, Shorts, Promos, Web Series, Radio, and  Audio Books. He is always ready to take on the demands of any project.
Being a musician, Richard found himself attracted to the recording arts as a way to collaborate with other musicians and share his work. This passion blossomed while he attended the Omega Studios School of Applied Recording Arts and Sciences where he solidified his skills and began working in commercial recording studios.
Later finding opportunities in documentary film, he transitioned from music to post production. Six years later, Richard has helped transform hundreds of projects with the goal of delivering complete aural bliss.

Mitch is an experienced sound editor with work spanning numerous genres.  His musical background has aided him immensely as he's been playing drums for over 15 years.
Since he can remember, Mitch has always been interested in sound.  Early platform and adventure games like Super Mario Bros, Sonic the Hedgehog and Zelda: Link to the Past helped pique his interest.  Their iconic soundscapes and compositions resonated with him.
In his career, Mitch has supervised, mixed, recorded and edited Sound Effects and Foley for numerous TV shows, films, and game trailers. Some of his projects include American Crime Story, Angie Tribeca, Lawbreakers, Roots and The Man in the High Castle.
When Mitch isn't crunching on big projects, you'll often find him crafting unique sound effects that might be useful for projects down the road.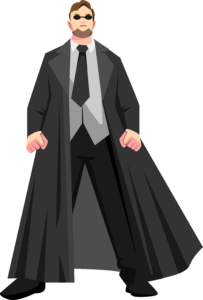 Brandon is from Georgia and moved to Los Angeles five years ago.  His passion for movies, TV, music and audio all converged, leading him into a career of sound editing.
Brandon studied at the Conservatory of Recording Arts and Sciences in Gilbert, Arizona, where he learned and crafted his skills before hitting the industry.  He went on to intern at Larson Studios, and then directed/edited at an audiobook production company for two years.  Through all of this, his passion for intricate workflow knowledge and processes kept on growing.
More recently, Brandon has assisted on longform reality and scripted content as well.  He has worked on episodic television shows such as Catfish: The TV Show, Undeniable with Joe Buck, Battlebots and much more. He also has credits as foley editor on movies such as Christmas Perfection, Deadly Shores, and Nanny Surveillance. All of these projects have been essential in being able to hit tight deadlines with crews big and small.
Brandon is ecstatic to be a new member of the TA team where he can continue exploring his creativity and work on high profile content with our growing team!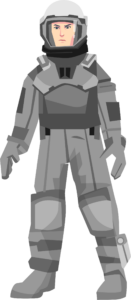 Traveler left Earth eons ago to embark on an extended journey through space and time.  Her return had gone largely unnoticed… until now.
While our senses may guide us from moment to moment, she's seen, heard and experienced things the rest of us couldn't begin to imagine.  Life out in the infinite is full of surprises.
Since her return, Traveler has made TA's mix stages her new home.  You'll usually find her exploring our Apollo mix stage.
If you ever find yourself in our studios, snapping a picture with Traveler will absolutely make her day!
Transported Audio
639 S Glenwood Pl
Burbank, CA 91506
Sales Office
250 East 53rd St #1101
New York, NY 10022